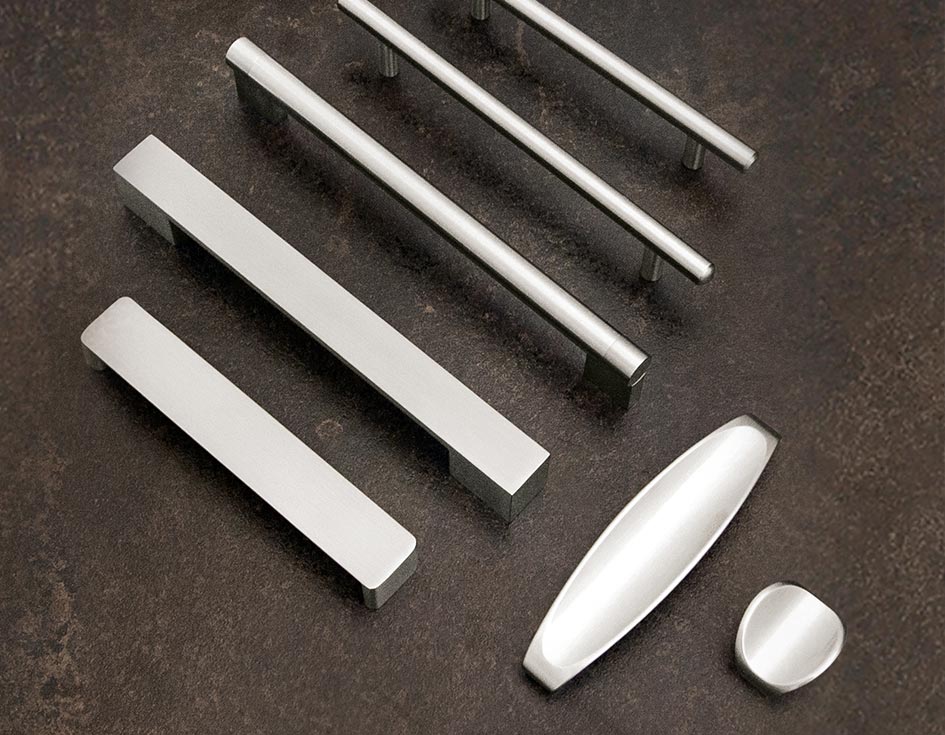 Sizing
Handles can be a discreet addition to your kitchen door or one of the main features. A selection of our handles also have multiple size options to choose from if you've found a design you like.
Finish
Just as kitchen doors offer a variety of finishes, so does our handle collection to complement or contrast. From chrome to tactile copper and pewter to polished, there's bound to be something that appeals.
Design
Handles come in a multitude of designs from ergonomic friendly to on trend styling. You'll also find traditional and contemporary options to perfectly complement your chosen kitchen door. It might be one of your last choices but it's no less important so take your time instore.
The Collections
We've got a vast array of door styles and colours to choose from in market leading quality and specification. Whether you're in the contemporary camp, the traditional tribe or somewhere in the middle, you're bound to find something here that'll make your new kitchen dream come true.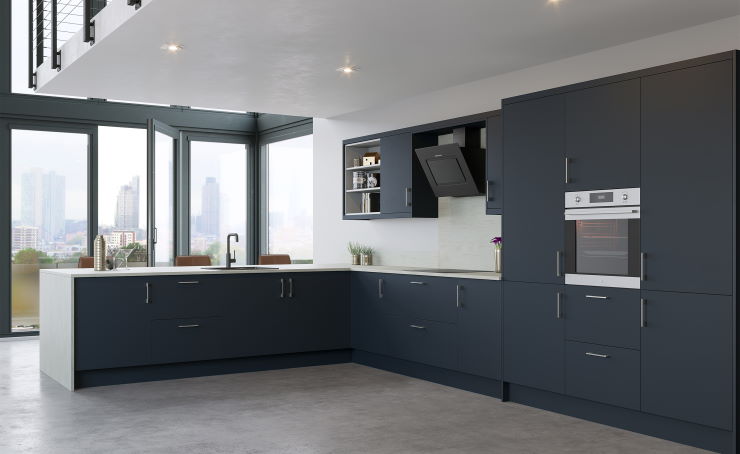 Salcombe Matt
Simple, modern and easy to maintain
View range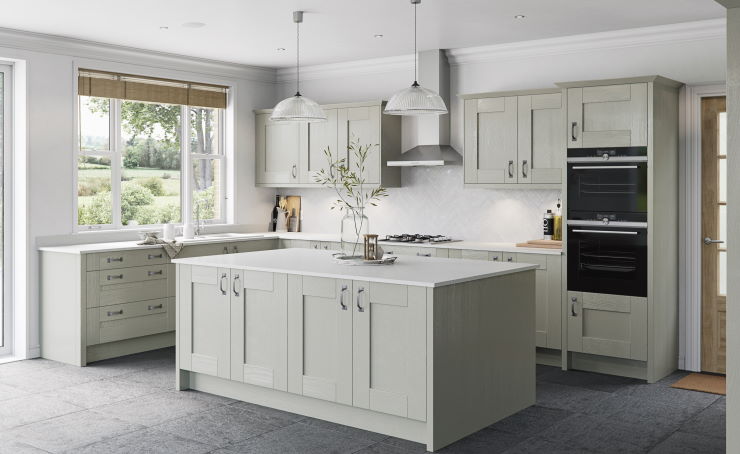 Chatsworth
Offers a real alternative to true timber
View range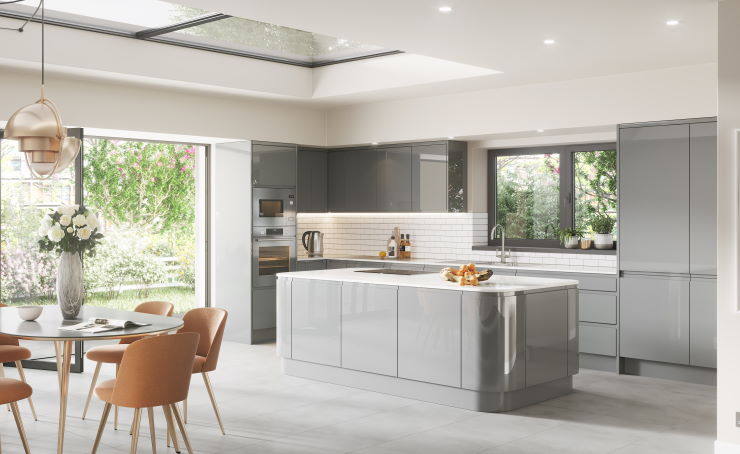 Hamilton Gloss
Clean and contemporary minimalist lines
View range